Get in touch
Windows
Pro-X Windows
Western New York Window Replacement Specialists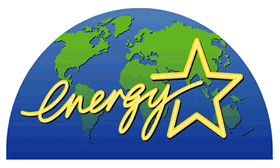 REPLACING YOUR EXISTING WINDOWS HAS A GREAT PAYBACK
Not only through noticeable energy savings, but you'll also experience greater comfort and an increase in your home's overall value. Let us work out the drafts, condensation problems, fading and staining of carpets and furniture by replacing those old windows with your new Renewal by Andersen® energy efficient windows. You have a variety of colors and wood interiors to choose from to match your style.
Why Replace Your Window?
Replacing your old wood and aluminum windows and doors is an important step in protecting your home, family, investment, and your wallet. With energy prices soaring to record highs, now is the time to consider investing in windows and doors that are energy efficient, beautiful, and add value to your home.
Window Installation
At Pro-X Window and Door we utilize our extensive experience and knowledge base to ensure professional installations and unsurpassed customer satisfaction. Our window and door installers have a tremendous amount of experience in their craft. This ensures that field personnel who have been specially trained to meet our highly acclaimed installation and customer service standards will do your job. Our commitment to training, safety, customer service, and follow through are just some of the reasons Pro-X Window and Door has been the choice Western New York homeowners.
Start the process now by requesting a free in-home estimate online.
1. Arrive at Your Home
Our installers and carpenters arrive as scheduled in one of our self-contained shops on wheels. Our professional trucks carry all of our tools, materials, and supplies to make your window and door installation a success. In many cases, much of our work can be done in our self-contained trucks (instead of your living room) that are outfitted with a trim saw, dust collection system, and battery feed power supply. This virtually eliminates sawdust and allows for a much cleaner and safer work environment.
2. Air and Water Tight Installation
Our installers and carpenters are specially trained to keep moisture and air from entering around your new windows and doors. This means that on most installations we can create a waterproof seal around window and door openings utilizing self-sealing adhesive membranes. These membranes work with the home's moisture barrier to help weatherproof your new windows.
3. End of Day Cleanup
At the end of every day as well as the end of the job, our personnel clean the entire work area, ensuring the area is free of nails or any other materials that may risk injury to children, pets, or car tires.
4. Finishing
Due to the fact that we are one of the Western New York's leading siding companies, we are able to handle any siding and trim issues, which may occur during a window/door installation. For an additional charge we can stain or paint the exterior of your window trim.
Next to insulation, energy efficient windows and doors can be one of the best investments you can make in your home. Energy efficient windows and doors can dramatically lower your energy bills and unlike insulation, you can actually see and enjoy new windows and doors.
Pro-X is an accredited Better Business Bureau company! Click the Better Business Bureau logo on the bottom of this page to verify our status!
Communities Services
We are proud to offer our services to the following surrounding areas: Akron, Amherst, Angola, Boston, Brant, Buffalo, Cambria, Cheektowaga, Clarence, Depew, E Aurora, Eden, Elma, Grand Island, Hamburg, Holland, Kenmore, Lancaster, Lewiston, Lockport, Middleport, Newfane, Newstead, Niagara Falls, North Collins, N Tonawanda, Orchard Park, Pendleton, Rochester, Snyder, Springville, Tonawanda, West Seneca, Wheatfield, Williamsville, Wilson and Youngstown!